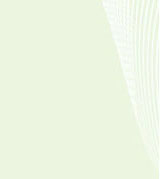 Investments
Hydroventura
Hydroventura specialises in the development of small hydro power plant between 2 and 20MW in capacity. Hydroventura is currently active in Chile where it has commence work on the first 20MW of an existing 50MW portfolio. Click Here to read more about Hydroventura.
Pure Energy Intelligence (PEI)
PEI is a CIS focused renewable energy projects developer and consultant. It is the first company to offer with its partners turnkey biogas projects to CIS customers thereby bundling origination, project development & management, technology, engineering, carbon finance and project finance in one single execution platform. PEI biogas projects combine captive heat and power generation, with waste management and production of an high-value ecological fertilizer. Biogas plants installed in the CIS markets qualify for the generation of carbon credits under the flexible mechanism of the Kyoto Protocol. Click Here to read more about PEI.
Principle Power Inc.
Principle Power is focused on the deep-water offshore wind energy market. Deep-water (depth greater than 50 meters) offshore wind installations have neither been viable nor feasible due to economic and technological limitations. Principle Power's enabling product, the WindFloat, is a floating foundation for wind turbines which enables siting independent of water depth, thus exploiting the world's highest capacity wind resources. Principle Power holds the worldwide exclusive license to the patented WindFloat technology.Click Here to read more about Principle Power.