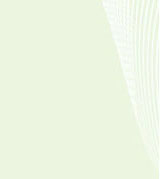 Investments
Advanced Materials
Advanced Materials develops and manufactures an environmentally beneficial alternative to paint. Click Here to read more about Advanced Materials.
Pure Energy
Pure Energy is a CIS focused energy project developer. To date is has developed in excess of 230MW of solar in Belarus and the Ukraine. Click Here to read more about Pure Energy.
Principle Power Inc.
Principle Power is focused on the deep-water offshore wind energy market. Deep-water (depth greater than 50 meters) offshore wind installations have neither been viable nor feasible due to economic and technological limitations. Principle Power's enabling product, the WindFloat, is a floating foundation for wind turbines which enables siting independent of water depth, thus exploiting the world's highest capacity wind resources. Principle Power holds the worldwide exclusive license to the patented WindFloat technology.Click Here to read more about Principle Power.